The Escapist Blog
is a journal on the positive promotion of tabletop, pen-and-paper roleplaying games: dispelling the myths and misconceptions, educating the public about their benefits, encouraging new generations of players, and more. For more information on roleplaying advocacy, visit the
Basic Gaming FAQ
.
Click these links!

Support the Escapist!
Buy your RPG PDFs through the DriveThruRPG Affiliate link!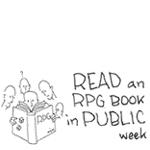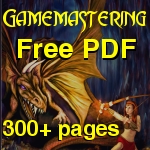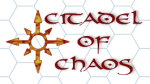 CAR-PGa
The Committee for the Advancement of Roleplaying Games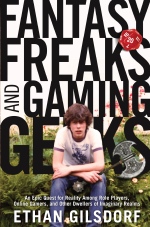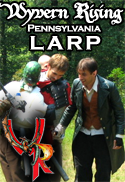 Source of version: 3
!!BLOGS
[http://www.theescapist.com/blog/tiki-view_blog.php?blogId=1|The Escapist] - General roleplaying advocacy news and site updatesThe Dromedary Dispatch -
BeQuest -
Terra Libris -
Reading, Writing, & Roleplaying -

!WIKIS
The Reading, Writing, & Roleplaying Wiki -
The Kid Friendly Game Finder -

!FORUM
Sign up, log in, and sound off!
History
Submission rules
PLEASE NOTE: Due to an excessive level of spam accounts being created, I have disabled automatic account creation. If you would like to create an account to post to the blog, forums, or wiki, please
contact me
with your desired username, and I will create one for you. I apologize for the inconvenience.
NOTICE: Before posting to the blog comments, forums, or wiki - be sure to read the submission rules & guidelines