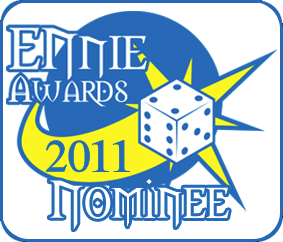 Voting for the ENnies closes at midnight on July 24th. If you haven't voted yet, procrastinate no further! Click the link below and get thy vote on!
www.ennie-awards.com/vote/
While you're there, you may notice that one of the nominees for Best Website is this lil' ol' roleplaying advocacy site. If you appreciate the service that The Escapist provides, please consider giving it your vote. Thanks!
---