Whenever I find more examples of roleplayers helping others in need, I'm always reminded of the words of William Schnoebelen in his essay
Should a Christian Play Dungeons & Dragons?
: "I would just ask them where are the rescue missions and orphanages started by D&D gamers?" I bring it up pretty frequently, but that's because I like to use that statement as inspiration to find as many examples as possible. The fact is, I find so many, that several end up falling through the cracks, and I never get around to reporting on them.
Here are two that crossed my radar recently, both of which deserve your attention:
The first is the
Random Encounter Kindness Bundle
, a fundraiser for Kelly, who was recently diagnosed with cervical cancer, and has been hit with an enormous medical bill. For a small donation, you can help her cover her expenses and possibly get more help, and as a reward above and beyond helping a fellow human, you get an impressive bundle of RPG PDFs that includes
Little Fears: Nightmare Edition,
among many others. Find out more at
ryanmacklin.com/projects/rke-bundle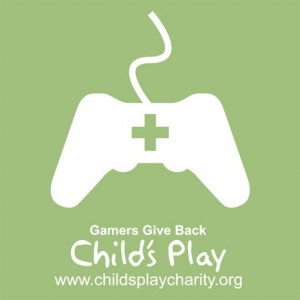 The second comes to me from
Michael Tresca
- an RPG titled
Legend
by Rule of Cool Games that benefits the
Child's Play
charity, which provides toys, games, and books for hospitalized children. The game has already generated over $5000 as of this writing, and they are hoping to double it by Christmas. You can find out more about the game and how to participate at
www.ruleofcool.com
Both of these have already gathered a lot of donations from generous gamers - but that doesn't mean that you shouldn't pitch in as well! Both causes deserve all of the help they can get!
There you go, Bill. Two more examples for you. Are you keeping track over there? Because I've lost count, myself...
---