Yesterday, the famous (and infamous)
Ed Healy
posted a picture of the house where he played his first game of
Dungeons & Dragons
. I liked the idea so much, I decided to steal it, and maybe even tell some of the story behind it.
I love "how I started gaming" stories - so much so, that I included it as one of the questions for the
Tell Me About Your Character
interviews. I know I've told mine on the site more than once, but what's one more time? So here goes:
I didn't live in a very good neighborhood as a kid, so in the late 70s and early 80s I would spend part of my summers with my sister and her family in Newark, Delaware, about an hour's drive from my home in Dover.
It was a very good confidence-building experience for me, a kid from a bad neighborhood who was also having problems with getting acceptance at school. I met a lot of kids around my age who didn't have any preconceptions about me, and that helped me make a lot of new friends.
Two of those friends were twin boys, Joey and Smokey (and to this day I'm not sure if 'Smokey' was a nickname or actually on his birth certificate). One summer day in 1981, while talking with both of them, I found out that they played
Dungeons & Dragons
Instantly, I started to nag them to teach me how to play. I had heard so many bad things about the game - and even been told by a teacher to avoid it at all costs, because it was so 'dangerous' - that I had to find out for myself what was so terrible about it.
Eventually, they gave in, and one of the twins DMed a game for me, his brother, and another friend of ours named Debbie, on the front steps of their house on Scottfield Drive.
The house is still there, and looks a lot like it did back in 1981: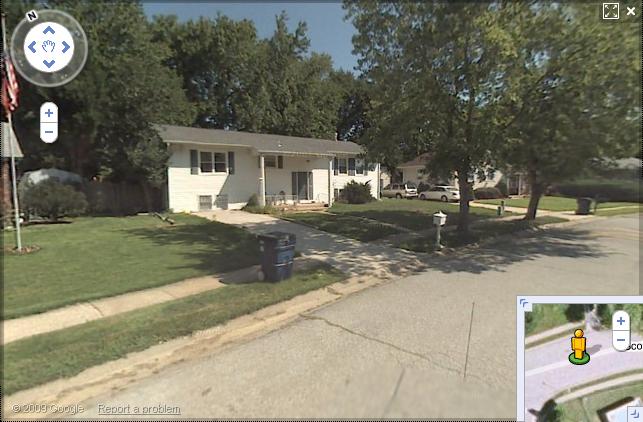 (Yes, you heard me correctly - my first game of
D&D
was played in a group with a girl in it. And now that I think of it, almost all of my gaming groups have had at least one female in them. So much for stereotypes!)
Of course, I was hooked instantly. Later that summer, when I returned for another visit, I rode my bike to the nearby shopping center, went into the little hobby shop on the inside corner, and spent my lawnmowing money on a copy of the purple box, Erol Otus cover
Dungeons & Dragons Basic Set
.
(The shopping center is still there, but the hobby store closed a long time ago, and I can't for the life of me remember the name of it.)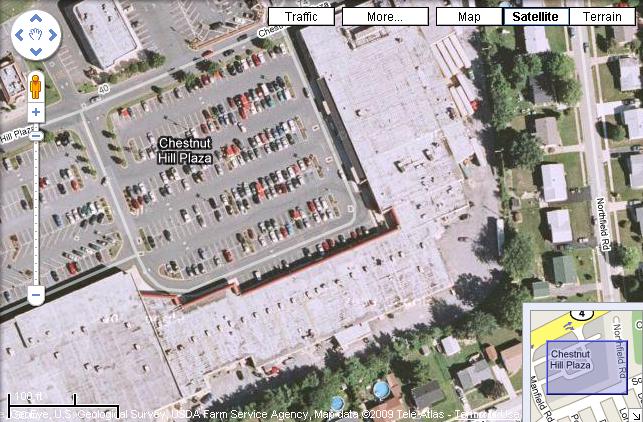 And that's how and where it happened, nearly thirty years ago.
So, what's your story? Where did you play your first game of
D&D
, or any other RPG? (Bonus points if you include a picture!)
---