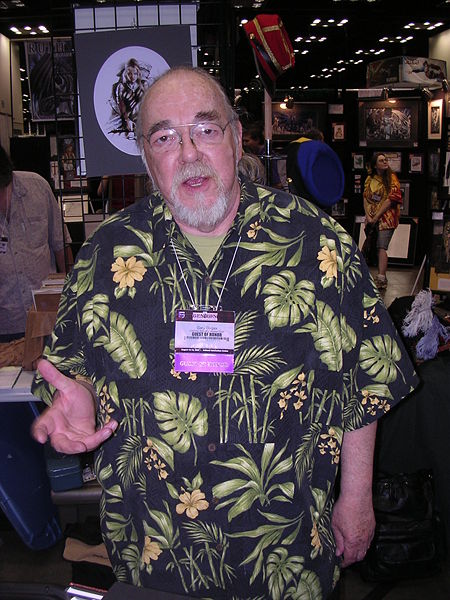 A memorial to Gary Gygax may be in the works very soon, according to the
Janesville Gazette
:
Gygax's wife, Gail, and his children want the local gaming giant to be remembered for his immeasurable contribution by erecting a memorial statue of him in his hometown.
...
Gail is working with a local attorney to form a corporation to begin raising money for the project. She also is planning a fundraiser to be held during Gen Con in 2010.

At that time, some of her husband's personal items, including original manuscripts, will be auctioned off.

She said big names in the gaming, computer and film industries already have contacted her with interest in supporting the project.

She said local businesspeople likely will join the ranks, too.
If approved, the statue may be erected in Library Park, where Gygax spent a lot of time reading and writing.
It's great to see this kind of support from computer and film companies. That's a wonderful recognition of Gygax's contribution to creativity and imagination.
(Now let's see a memorial for Arenson too, please...)
Read the full article here:
article
|
archive
(Hat tip to
Grognardia
for sharing this article)
---
| | |
| --- | --- |
| Permalink (referenced by: Posts references: Posts) | |