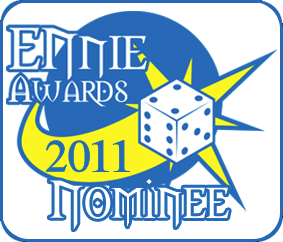 The Escapist has been nominated in the Best Website category for the 2011 ENnie Awards!
I'm a bit too excited to say anything else that will make very much sense, so I'll just post
a link to the list of nominees
, and mention that I'll let everyone know here and on Facebook and Twitter when the voting starts so that you can cast your vote for your favorite 15-year old roleplaying advocacy website!
Off to do the happy dance now. Play nice, everyone!
---