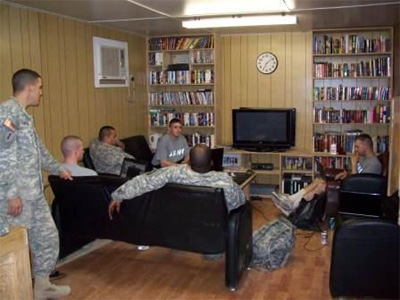 You may remember a couple of months ago, when I requested pictures of your gaming group to post here on the site.
The idea came to me when someone emailed me and suggested that I post pictures of roleplayers in their element, enjoying a game with their friends and family, to put a positive face on the hobby.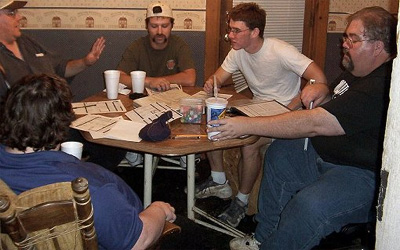 Since then, I've gotten four fantastic responses - from Missouri and Oklahoma, Australia and Iraq.
I've posted them on the various FAQ pages for everyone to see while they're getting their frequently asked questions answered.
I'm thrilled with the quality, but the quantity... not so much.
I want more!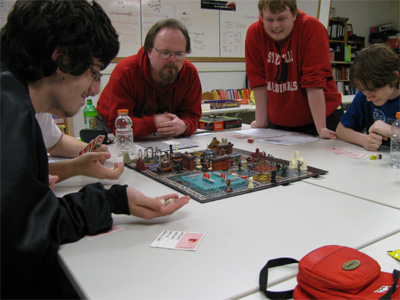 So send me pictures of your RPG or LARP group playing a game! Be sure to let me know the names of everyone playing, who is GMing, what game you're playing, and where you're from
I'll post more of them on the FAQ pages, and I'm also hoping to create some sort of feature on the main page - maybe something that displays a different pic and info each day. For that. I'll need a LOT of submissions, to keep it interesting.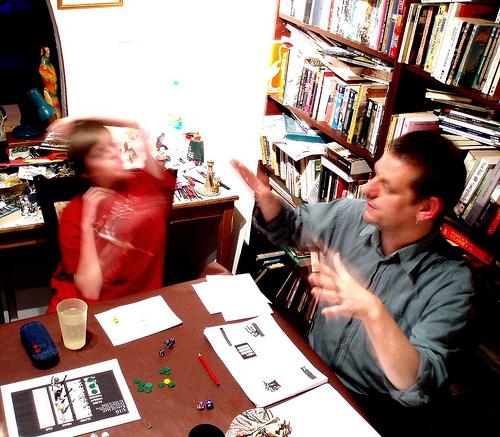 If you don't see yourself and your group here, that means you haven't
sent yours to me
yet.
What's keeping you?
---