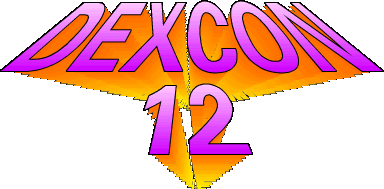 nj.com has been giving some excellent coverage to
Dexcon
, a game convention in Morristown, New Jersey.
This article
[
archive
] features a video and slideshow of the many faces of the con.
Together, the video, slideshow, and article show a lot of positive attitude towards LARP. One of the players even mentions how the hobby kept him out of trouble as a young person, and most are given the opportunity to express why they like to play, and what benefits it brings.
"In everyday life, you get to be serious. But you can come here for a couple of days and have fun. It makes you feel like when you were a kid. It's great to be a cowboy, or a space adventurer."
I've had the great pleasure of attending Dexcon before, back in 2005, and it looks like I might be getting involved with some of the kid-friendly LARPing next summer.
More on Dexcon from nj.com:
-
Some more colorful imagery from Dexcon 12 in Morristown
-
Live from Morristown: The Dexcon 12 gaming convention
-
Live LARPing: Dexcon 12 in Morristown
-
LARPing the night away in Morristown
-
Choirs from Cambridge, starlight movies, late-night LARPs: Another typical evening in Morristown
---